Pontarius is continuing its expansion and is opening its eight office, this time in central Lidköping.
Lidköping is a city whose population is steadily increasing, and Pontarius wants to be a part of the city's expansion and future plans. Pontarius has received an assignment on a three-year framework agreement with AB Bostäder, which is the municipal housing company in the municipality. In addition, Pontarius has responsibility in several projects where the silo construction for Fazer should be mentioned as the most comprehensive.
The first person at the Lidköping office was Jonas Lyckebäck. The new addition Marcus Bäck, who is a project/construction manager and moisture expert, arrived shortly afterwards. The recruitment process of staff to the office has begun and new premises are already being searched for.
"We are really looking forward to building an organization that can offer our clients a range of skills such as construction inspections, control officer cert K, project management/design/construction management and moisture investigations", Jonas Lyckebäck says.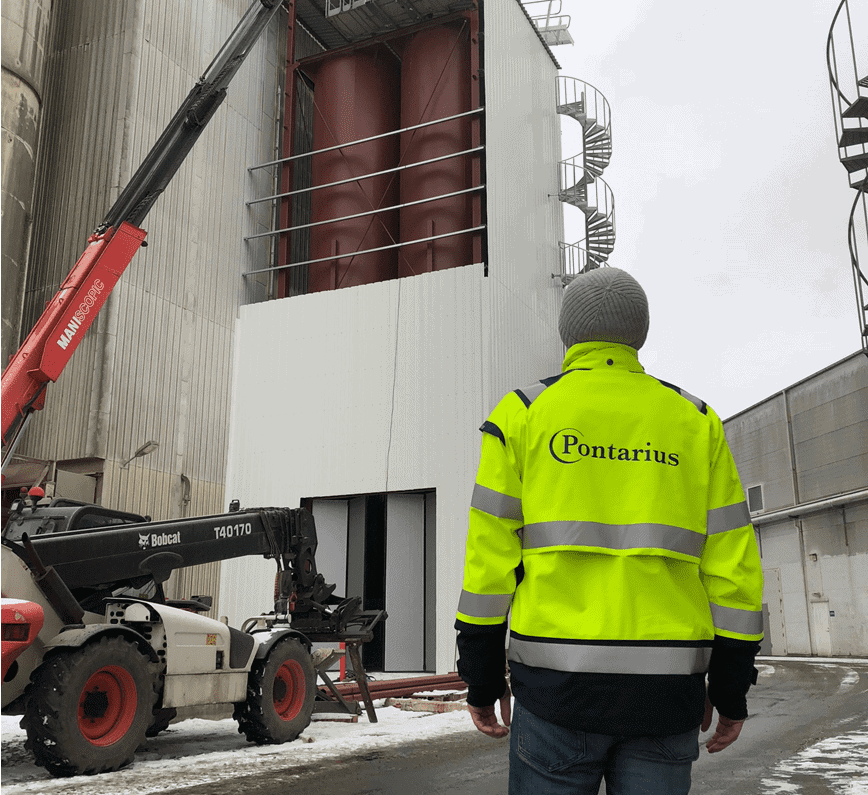 Image: The silo construction for Fazer in Lidköping.