Environment & Sustainability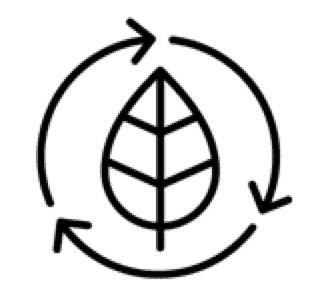 True sustainability entails a shared responsibility to tackle the problems and challenges faced by current and future generations in relation to climate change and the use of finite resources. All of Pontarius' activities therefore have a common focus on the environment and sustainability. We want to have a positive influence wherever we can – from major construction and civil engineering projects to small-scale nature conservation measures. We are passionate about finding sustainable solutions for complex problems and contributing to a transformation where social development is synonymous with sustainable development.
Environmental support in construction and civil engineering projects
We help to design sustainable construction and civil engineering projects. Our specialists possess wide-ranging skills and knowledge within the environmental field and can provide support throughout the entire process, from planning and design to finished building or facility. Examples of areas in which we can assist clients include the drafting of a sustainability strategy and sustainability goals for the project, climate calculations, support for environmental certification of buildings, sustainable requirements specifications, contaminated soil and excavation management, development of control measures, environmental inventory, environmental plans, construction site monitoring with regard to environmental issues, etc.
Issues and investigations related to the Swedish Environmental Code
Our specialists have vast experience in issues related to the Swedish Environmental Code. We can assist with permit applications, dispensations and reports pursuant to the Swedish Environmental Code, environmental impact assessments and investigations. We work continuously on monitoring laws and other regulations, lists of legislation and the interpretation and application of the Swedish Environmental Code. Pontarius also has expertise within the area of waste and chemical legislation.
Strategic sustainability measures
These days, well structured and well communicated sustainability measures are a prerequisite for the success of many businesses. We help companies and organisations to develop environmental and sustainability strategies that create effective and value-creating processes. At Pontarius we are actively involved with the production, development and continuous improvement of environmental management systems, as well as the monitoring of existing management systems in the form of audits.