Stockholm is changing when the city is built denser, districts are tied closer and areas are supplemented to meet new needs. In an overview plan for Stockholm, the city highlights four areas that are particularly important to develop. One of these focus areas is Farsta, where several infrastructure projects are currently being conducted. One of the projects is Sunneplan, in which Pontarius is involved!
Farsta has a strategic location in the south with great urban development opportunities and many qualities that can both be utilized and developed. The district area also has a unique scenic location, good communications and access to a regional service and business center.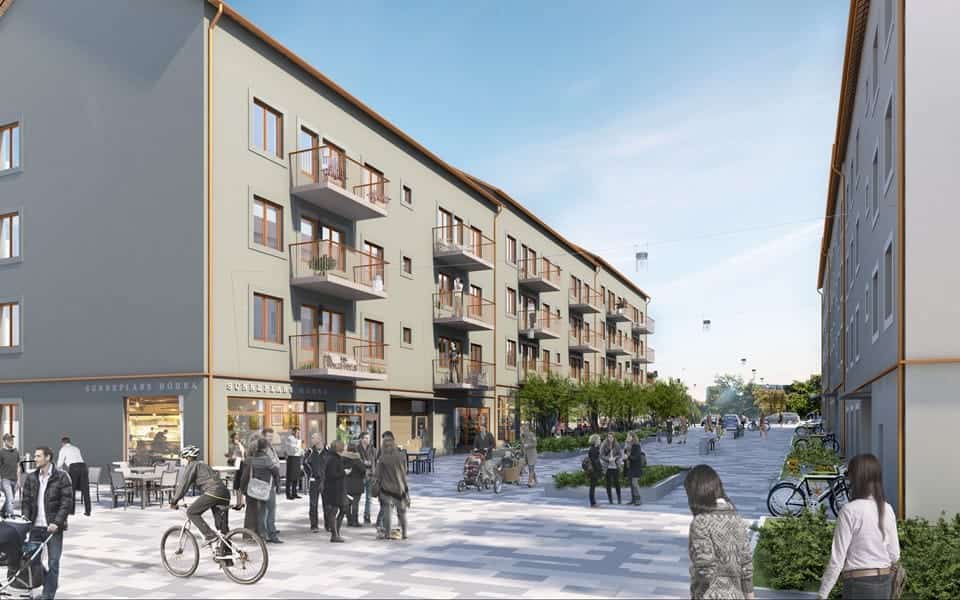 The Sunneplan project aims to enable more homes, premises and preschools at Sunneplan. The detailed development plan was approved in the Urban Planning Committee in December 2017 but was then appealed. In anticipation of new approval, detailed project planning is in progress. Pontarius has been involved in the development of construction documents since November 2018. Once the detailed development plan has been approved and the construction documents are completed, Pontarius will have the role of construction manager. Our assignment will for instance include the relocation of existing pipelines and construction of the road and plaza for Stockholms Stad.
When the project will be completed remains to be seen. But the importance of creating a regionally permeated development that considers and respects the individual assets and needs of urban areas cannot be emphasized enough – and is undoubtedly something that is worth waiting for!